In the last decade, RNA and peptide conjugates have been designed and optimized for versatile therapeutic applications, such as siRNA delivery, screening of peptide libraries in mRNA display methods, etc. Single-stranded RNAs usually require chemical modification by the addition of various nucleoside derivatives to prevent degradation by serum and cellular nucleases. For double-stranded RNAs, they are also modified using a large number of nucleoside analogues in order to keep them sufficiently stable in cell culture. Therefore, synthetic coupling techniques of the respective oligonucleotide and peptide fragments is very important for developing practical applications. Currently, many chemical reactions have been applied for the coupling of nucleotides and peptides, such as amidation, disulfide bond formation, the modification of the thiol groups by haloacetyl or the maleimide groups. In addition, native chemical ligation as well as click reactions methods are available.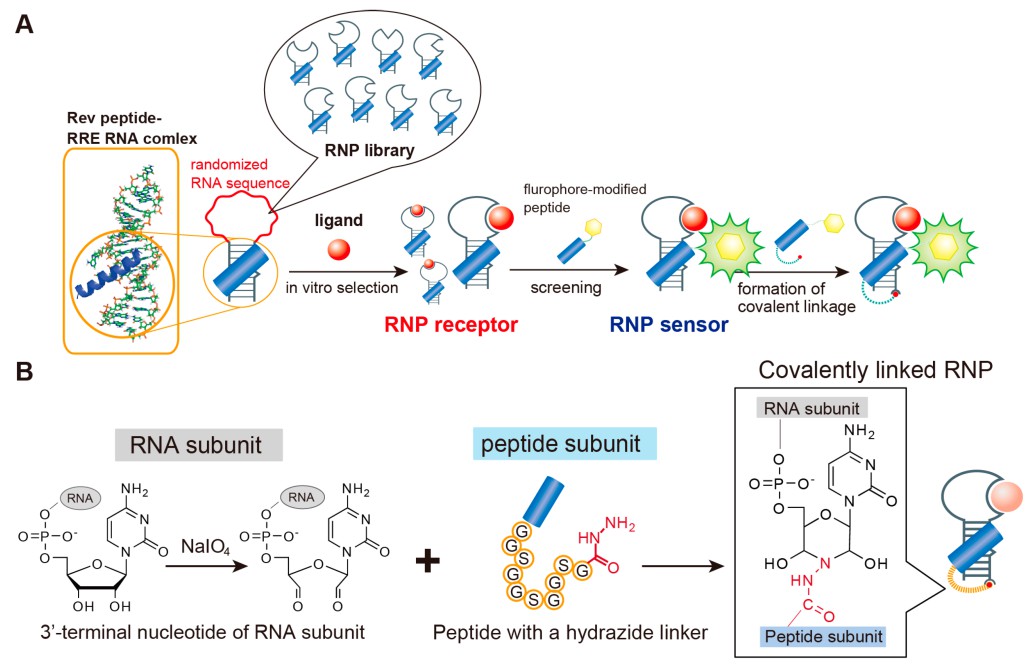 Fig 1. Schematic illustration of the crosslinking reaction between RNA and the peptide subunit. (Nakano, S.; et al. 2020)
Our Services
BOC Sciences provides RNA-peptide conjugates in high quality and yield using a variety of strategies depending on different projects. In NHs ester-maleimide-mediated conjugation, we incorporate peptide and N-terminal Cys to react with a maleimide-activated oligo. If the peptide has an internal Cys, we synthesize oxime from a hydroxyl-amine modified peptide reating with an aldehyde modified oligo.
RNA-peptide Conjugation Techniques
With expertise in bioconjugation chemistry, our experts are able to employ a variety of RNA-peptide coupling techniques, including:
Post-synthetic conjugation/Post-assembly conjugation/Fragment coupling strategy
Total stepwise synthesis/On-line solid-phase synthesis
Local and template-directed ligation
Custom Peptide-siRNA Synthesis and Conjugation Services
siRNA interference has been widely used in gene silencing, and intracellular delivery of siRNA oligomers has been the focus of research for a long time. Chemical conjugation of siRNA to cationic peptide cell-penetrating peptide provides an promising approach to enhance antisense and siRNA delivery to cells and tissues. At BOC Sciences, preactivated small molecules with functional groups residing in peptides are used to covalently link the 5', internal or 3'-terminus of an siRNA oligos to N-, internal or C-terminus of a peptide.
BOC Sciences provides reliable synthesis and conjugation services of siRNA to peptides, including:
Synthesis and modification of siRNA and peptide conjugation
Each biopolymer is carefully monitored for sequence integrity and analyzed by PAGE or mass spectrometry
The final product quantities are carefully validated by UV-Vis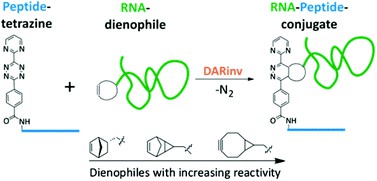 Fig 2. RNA–peptide conjugate synthesis process. (Ameta, S.; et al. 2014)
Our Workflow
Peptide-siRNA conjugates undergo gel filtration or centrifugal concentrator to remove excess cross-linking reagents and oligonucleotides
The cross-linked products are then separated and characterized by using size-exclusion chromatography (SEC) or reverse phase HPLC
Once the product is purified, we provide a series of support services for your different types of studies including spectroscopy (MALDI-TOF, ESI, LC-MS fluorescence) and electrophoresis
Strict Process Control
At BOC Sciences, we provide strict synthesis and analysis process control services. Each peptide-RNA hybrid is carefully monitored during each production cycle to ensure our customers' complete satisfaction.
Quality Assurance
At BOC Sciences, Both MS and HPLC analysis are performed after the completion of RNA and peptide synthesis and cross-linking of RNA to peptides.
Prior to delivery, final products are identified by mass spectrometry and purity is analyzed by high-throughput capillary gel electrophoresis.
References
Nakano, S.; et al. RNA-Peptide Conjugation through an Efficient Covalent Bond Formation. Applied Science. 2020. 10(24). 8920.
Ameta, S.; et al. RNA-peptide conjugate synthesis by inverse-electron demand Diels-Alder reaction. Organic & Biomolecular Chemistry. 2014. 12, 26: 4701-4707.
* Please kindly note that our services can only be used to support research purposes (Not for clinical use).