Cholesterol-Conjugated Oligonucleotide
BOC Sciences provides industry-leading services of cholesterol conjugation of oligonucleotides to develop and optimize ligand-specific oligonucleotide.
Introduction
Recently, oligonucleotide-based therapies have been developed and employed to treat a variety of rare diseases. However, the main reasons that limit the development of oligonucleotide agents are the inadequate pharmacokinetic properties and poor cellular uptake due to its difficulty to cross cell membranes. A large number of clinical successes are established based on the development and modification of chemical structures that allow for in vivo efficacy that lasts for months after administration. Conjugate-mediated delivery has emerged as the most promising platform for safe and precise targeted of oligonucleotide delivery. Covalently linking various ligands is one of the effective ways to optimize the oligonucleotide-based therapies. A variety of ligands that are widely used to attach to oligonucleotides to form conjugates include peptides, proteins, and multiple small molecules such as cholesterol, tocopherols and folic acid. Among them, cholesterol-conjugated oligonucleotide, a well-known lipid conjugation, is being widely developed and used because it significantly alters the biodistribution of conjugated oligonucleotides.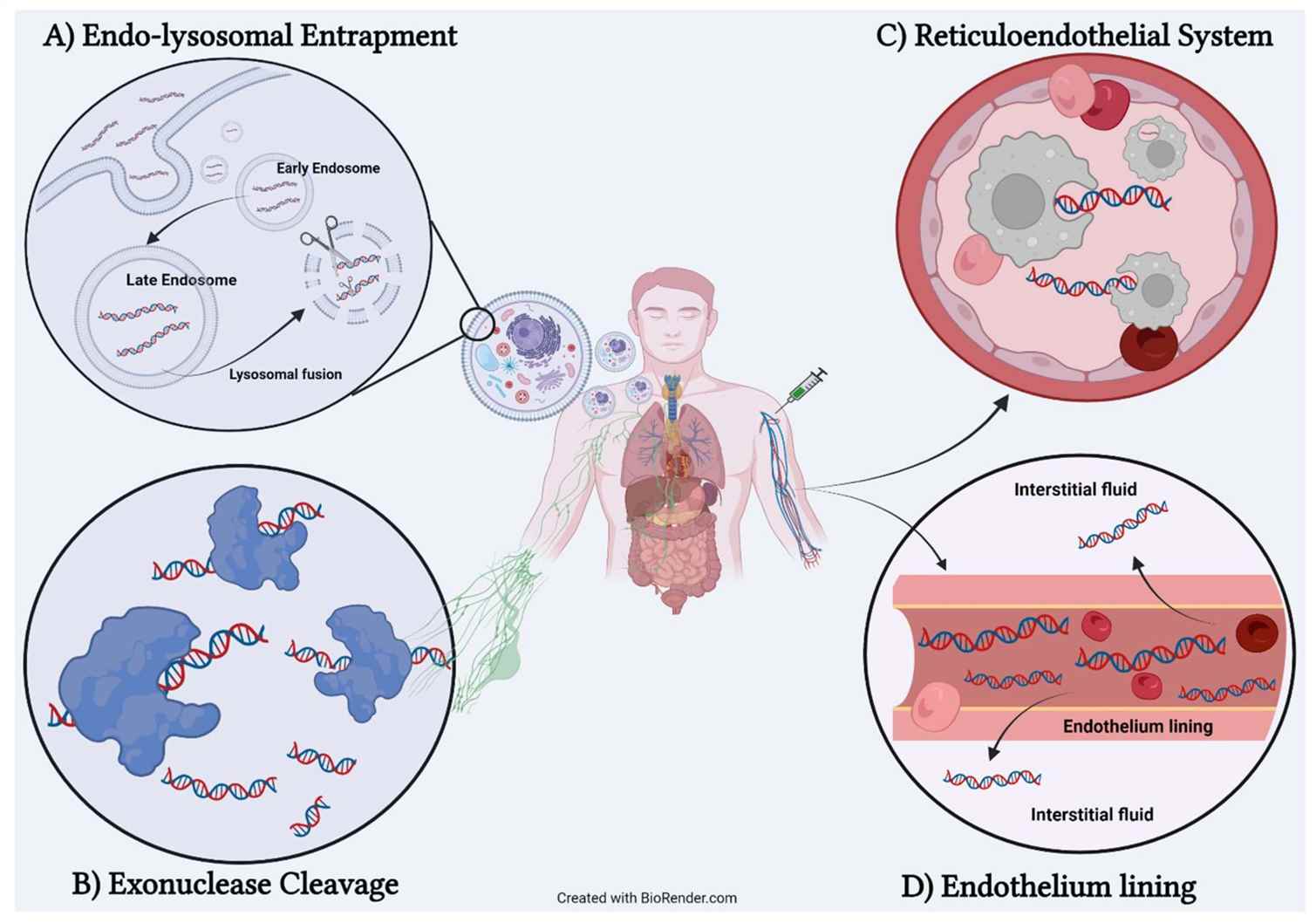 Fig 1. Four biological barriers preventing activity of therapeutic oligonucleotide. (Tran, P.; et al. 2022)
Advantages of Cholesterol-conjugated Oligonucleotide
Coupling cholesterol to antisense or siRNA oligonucleotides is a possible way to alter its biophysical properties:
Improve the membrane permeation or specific receptor-mediated uptake.
Unique molecules with well-defined structures that can be analyzed using analytical techniques and standard quality assurance methods.
Eliminate problems associated with dispersion of particle size and composition, as well as batch variations.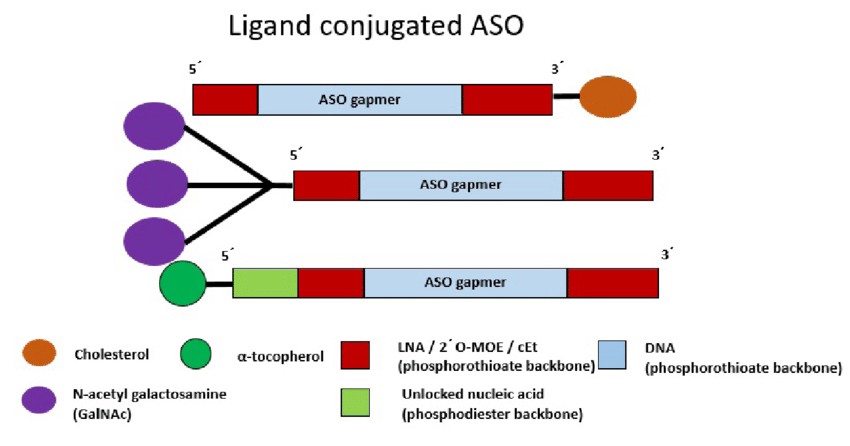 Fig 2. Schematic illustration of ligand-conjugated antisense oligonucleotide. (Asami, Y.; et al. 2016)
Cholesterol-conjugated Oligonucleotides Synthesis
Cholesterol is directly added to controlled pore glass resins for solid-phase oligonucleotide synthesis. Our experts use appropriate structural design, including protecting groups, DMT-containing linker for nucleotide coupling and cleavable sites, to perform standard synthesis of cholesterol-conjugated oligonucleotides.
Cholesterol conjugation using different linkers
The linkers employed are important for biophysical properties and play a role in the pharmacokinetic behavior of the conjugates. A large number of different ligation methods have been used for oligonucleotide conjugation including disulfides, amide bonds and click chemistry. At BOC Sciences, we prepare several different types of linkers for 3' or 5'-cholesterol conjugation to antisense oligonucleotides (ASOs), including:
Propyl disulfide (C3SS) linker
Hexamethylene succinimide (HMS) linker
Triethylene glycol (TEG) linker
Selection of ligand attachment sites in oligonucleotides
At BOC Sciences, alternative ligand attachment include the nucleobases, especially the 5-C-atom of pyrimidine bases cytosine, thymine, uracil, the 8-C of adenine and the exocyclic amino group (2-N) of guanine, and linkers tethered at the backbone phosphate. Our experts use pre-derivatized nucleoside building blocks or post-synthetic reactions by adding functional linkers to achieve the ligand attachment to nucleobases. Most linkers are available for 3'- and 5'-ends, which are technically the most accessible, followed by 2'-hydroxyl groups and nucleobases.
Studies of kinetics of oligonucleotides delivery
We provide additional services for the study of the uptake efficacy and the kinetics of the oligonucleotides by labeling the oligonucleotides with fluorescent Cy5 dye.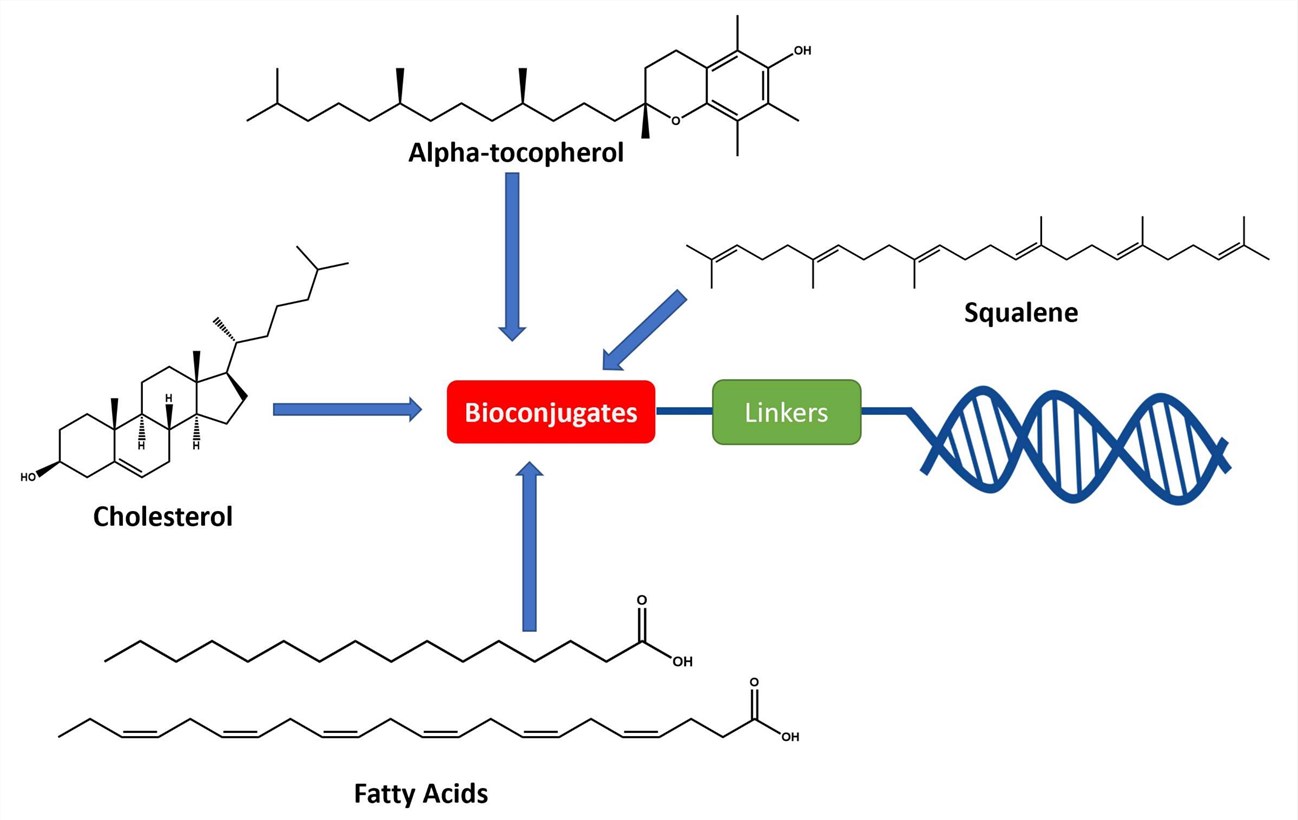 Fig 3. General molecular structure of conjugated oligonucleotides including: (1) synthetic oligonucleotide, (2) linkers, and (3) bioconjugates. (Tran, P.; et al. 2022)
References
Tran, P.; et al. Delivery of Oligonucleotides: Efficiency with Lipid Conjugation and Clinical Outcome. Pharmaceutics. 2022. 14(2): 342.
Asami, Y.; et al. Drug delivery system of therapeutic oligonucleotides. Drug Discoveries & Therapeutics. 2016. 10(5): 256-262.
* Please kindly note that our services can only be used to support research purposes (Not for clinical use).