As a leading service provider in the field of drug discovery and research, BOC Sciences is fully competent and dedicated to serving one-stop molecule labeling services which has be used in various detection and assay system. With the comprehensive advanced platform, BOC Sciences provides global clients with enzyme-antibodies conjugation service to promote your research.
Introduction
Antibody labeling is mainly used for antigen localization analysis, and in some cases, it can also be used for quantitative detection of antigens in samples mixed with a large number of other molecules. Because of the high affinity between antibodies and their corresponding antigens, antibodies with easily recognizable markers can be used to locate and analyze antigens, and it is an ideal method for rapid and inexpensive quantitative determination of antigens. Enzyme labeled antibody is made by linking enzyme with specific antibody by appropriate method. It has a wide range of applications, and the results are immediately visible and sensitive.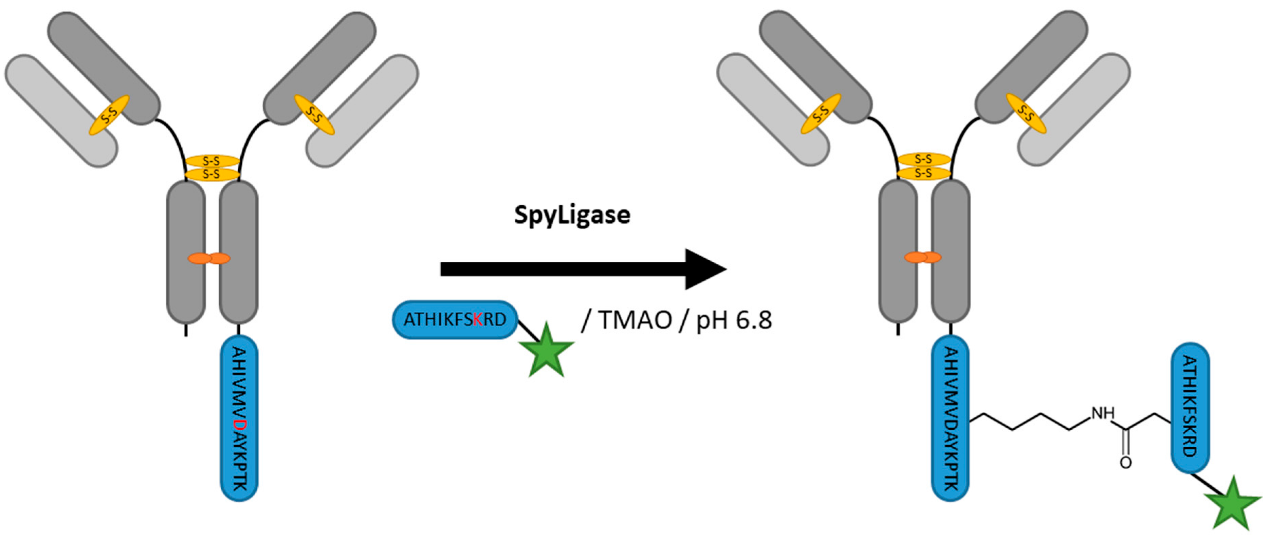 Our Services
BOC Sciences provides enzyme-antibody labeling coupling services for signal-producing molecules. Various reporting enzymes, such as horseradish peroxidase (HRP), alkaline phosphatase (AP) and many other enzymes, can ensure maximum retention of enzyme and protein activity by using different coupling chemicals to bind to antibodies and proteins. Below is a list of our available Enzyme-Antibodies Conjugates Services (include but not limited to the following):
Horseradish Peroxidase HRP-Antibody Labeling
Alkaline phosphatase AP-Antibody labeling
β-galactosidease-antibody labeling
Our Advantages
Deep knowledge and rich experience in biomaterial modification and conjugation
Patented reagents and processes for biolabeling and conjugation
Advanced equipment and technique
Highly reliable and reproducible result
Data analysis, detailed report with results and discussion
Quality one-stop service.
Cost-effective
Because each antibody has its unique properties, the conjugation needs to be optimized before the conjugation process begins. BOC Sciences will assign a dedicated project manager to evaluate and collect specific project areas to ensure rapid, efficient and optimized antibody-enzyme conjugates. Each labeled antibody service is meticulously monitored according to our stringent quality assurance and quality control standards for an optimized label to biomolecule ratio. Please feel free to contact us for more details.
Project Workflow