cGMP Bioconjugation Manufacturing
Currently, the demand for various bioconjugates in the pharmaceutical industry is high, particularly for antibody drug conjugates (ADCs). As a CRO providing comprehensive bioconjugation services, BOC Sciences has developed a bioconjugation platform for Good Laboratory Practice (GLP) studies and the use of validated systems and Good Manufacturing Practices (GMP) for the production of bioconjugates.
Introduction
Bioconjugation is a chemical process that links two molecules, at least one of which is a biomolecule such as a carbohydrate, nucleic acid, or protein. Recent advances in biochemistry have enabled the development of more efficient bioconjugation reactions, including bioorthogonal reactions, ketone and aldehyde modification reactions, N- and C-terminal modification, and labeling-site selectivity. These bioconjugates can be used for a variety of purposes, including cellular tracking, imaging biomarkers, and targeted drug delivery.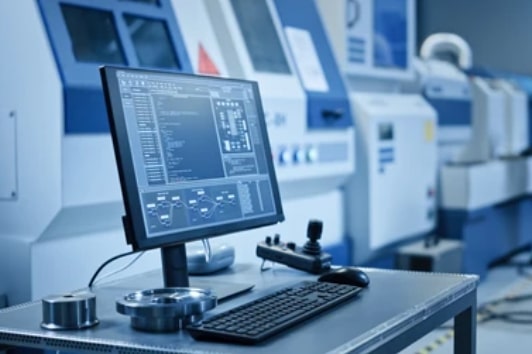 The manufacture of bioconjugates is a complex process that must comply with cGMP (Current Good Manufacturing Practice) to ensure the safety and consistency of the bioconjugates. Starting with the parent molecule, through the generation of the conjugates and ending with the purification of the bioconjugates, cGMP is used throughout. cGMP bioconjugate manufacturing involves the use of specialized equipment and materials to ensure the high quality and purity of the final product.
BOC Sciences provides comprehensive conjugation services for research and development of bioconjugates. Our conjugation purification lines can perform hundreds of liters of conjugation reactions, providing the flexibility to meet the production needs of our global partners.
Our Services
BOC Sciences specializes in the development of novel bioconjugates, and we offer a one-stop solution for our customers. From conjugation method design, compound synthesis, to bioconjugate manufacturing, we provide high quality services throughout the process.
Our portfolio of bioconjuation services including, but not limited:
Our Advantages
At BOC Sciences, we have developed comprehensive expertise in all process steps related to cGMP bioconjugation manufacturing. Our team of experienced scientists is dedicated to providing the highest quality bioconjugates. We use qualified and monitored facilities, as well as qualified analytical equipment to analyze and characterize bioconjugates. We are committed to meeting the highest quality and safety standards for cGMP bioconjugation manufacturing.
We have the ability to develop and execute bioconjugation processes from micrograms to several kilograms in scale.
We use a variety of conjugation chemistries including reductive amination, activated esters or carbonates, thiol-reactive groups, click chemistry, and enzymatic conjugation.
We utilize size exclusion chromatography, reversed-phase high performance liquid chromatography, ion exchange chromatography, affinity chromatography, ultrafiltration and other separation and purification methods.
Our laboratory is equipped with temperature-controlled reaction blocks, high capacity reactors, chromatography systems, freeze dryers, laminar air flow systems, and a manufacturing suite cleanroom.
cGMP Manufacturing
Quality control measures, such as testing and inspection
Proper documentation and records
Professional equipment and trained personnel
Products are produced in a safe and consistent manner and in accordance with defined standards
* Please kindly note that our services can only be used to support research purposes (Not for clinical use).